When you need a speaker who will not only inspire your audience but move them to action, call on Sharon Lipinski. Based on the latest scientific research, her presentations are both inspirational and practical.
All presentations are customized to showcase your organization and meet your attendees needs. Contact us to discuss the details of your event.
Testimonials
Dynamic. Clear. Personal. Insightful.
These are just a few of the words audience members have used to describe Sharon's presentations.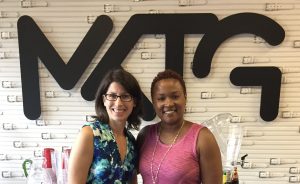 THANK YOU Sharon Lipinski for blessing the Women's Leadership group at my agency yesterday. Your session was the first that drew a record breaking 95% attendance rate — I guess that's what happens when a Super Hero shows up! You coached, guided, informed and inspired us to identify the habits we want and provided us with a very prescriptive strategy to make them part of our everyday lives. Erica Calhoun, Vice President- Account Services at MKTG
"Her insights on Living Generously and being healthy in body, mind, and spirit were so valuable, I felt that I was giving back to the women who support our school. Sharon gave a personal yet universal, practical yet inspirational speech that the Georgia Southern Women loved." Gloria Morgan, Director of Annual Giving, Georgia Southern
"Sharon has made me believe that I can make a difference. I'm putting my money and my time where my heart is, and it feels great!" Christine Kovacs Forster

"Sharon's presentation was perfect! She was clear and concise, easy to listen to and right on target. Sharon delivers her organizational story with a very interesting style and detail that holds the attention of the listener. She can field questions with ease and brevity and makes the audience very comfortable for the duration. She is a very accomplished speaker." Elle Shephard, Women's Group Leader
Popular Keynotes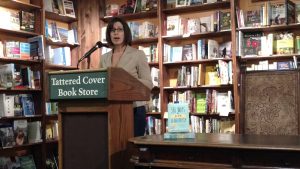 Harnessing Habit: Program Yourself To Exercise, Eat Better, Meditate and More
I attended a nutrition seminar furiously taking notes. 6 months later, I stumbled across those notes and remembered, "Oh yeah, I wanted to do that!"
If that's ever happened to you, then you know the painful truth: knowing isn't enough. The most effective way to change your behavior is to transform it from a conscious act to an unconscious act. Learn a reliable method for changing a good intention into an automatic habit.
Perfect for situations where you want to inspire, inform, and engage your audience in making real positive changes in their lives.
The Power of Generosity: How 7 Simple Habits Transform Your Health, Your Work, and Your World
In this inspirational and practical keynote, Sharon shares her own inspiring story of becoming a generous person.
Discover the 5 components of Complete Generosity, so you don't end up burned out, stressed out, broke, angry, or even sick. Plus, learn the 7 generosity habits, so you can become healthy in body, mind, and spirit; have deep, meaningful relationships; experience more joy and less stress; and make a big, positive impact in your home, your work, and in the world.
Perfect for opening or closing a conference on an inspirational note, especially if you're incorporating philanthropic efforts as part of your event.
Breakout Sessions and Workshops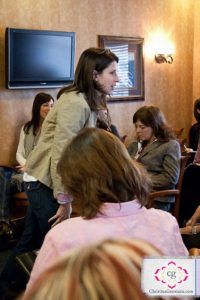 Put Your Team's Safety on Auto Pilot: Harness the Power of Habits to Protect Your People and Your Bottom Line
It's no secret that unsafe workplaces are expensive in terms of money and in productivity. Companies around the world have committed to creating safe workplaces and have invested heavily in expensive safety training for their employees. But the #1 problem that companies face today is transforming that knowledge into consistent safety practice.
If you've been disappointed in the results of your safety training then you know the painful truth that knowing is not enough. Employees may know what to do. They may even want to do it. But they don't do it. Even the best intentions don't translate into results you can count on when safety is on the line.
Executives and Senior Managers responsible for safety at their organization and interested in transforming safety into an automatic habit will leave this session understanding why people do what they do and how to change it.
Breaking Bad (Habits)
Everyone has one. Everyone has that bad habit that they know they should stop doing. They want to stop. But can't. Breaking up with bad habits is hard to do, and it's frustrating when we find ourselves doing the old bad habit when we know better. Discover the 5 triggers that launch your bad habit, the 5 Step Process for breaking a bad habit, and 10 strategies you can use to break it. In this interactive presentation, you'll make a plan for freeing yourself from your bad habit once and for all.
Sleeping Habits
The Centers for Disease Control and Prevention says 1 in 3 Americans aren't getting enough sleep and calls insufficient sleep a public health epidemic. If you're not getting at least 7 hours of sleep each night, if you struggle to fall asleep and stay asleep, if you fall asleep when you sit down to watch tv, if you catch up on sleep on the weekend, if your performance or memory are impaired, if you don't have as much energy and enthusiasm during the day as you'd like, then you may be at risk for a wide range of health consequences. Discover the 10 bad habits that are ruining your good night's sleep and the 5 night time sleep habits you need. Plus, a good night's sleep starts with what you do during the day, these 4 day time habits set you up for a great night's sleep.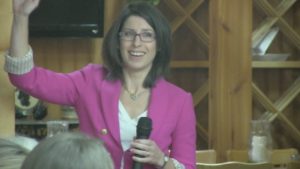 Put Your Employee's Health on Auto Pilot: Harness the Power of Habits to Create Happy, Healthy, Productive Employees
Today's studies are clear. Healthy and happy employees increase profitability and productivity and a healthy and happy work environment helps attract and retain a high-performing workforce. Everyone knows this. But the #1 problem that companies face today is transforming that knowledge into consistent action.
The painful truth is that knowing is not enough. People may know what to do. They may even want to do it. But they don't do it. Good intentions and great wellness programming don't always translate into healthier behavior.
The good news is that if you can create a bad habit, you can create a good habit. During this interactive workshop, you'll learn the 5 Step Process for creating new habits and make a plan for making a habit of your choosing a reality in your daily life.
Book Today!
Contact us to discuss your needs and design a program that is right for you.
Sharon In Action!
Want to see Sharon at work? Pop over to our media page to watch her live television appearances and listen to her radio interviews. Sharon is comfortable and confident in front of live audiences.
Check out our Habit Huddles. These are bite-size tips and strategies for mastering your habits at Sharon's YouTube channel.
Or pop over to Facebook and watch Sharon in action doing live trainings.